News
Ly Nha Ky: 15 years" missed youth" and the loneliness of "A Queen"
Thursday, 02/07/2020
"Wealth, powerful, hierarchy" are all the word that people think about Ly Nha Ky". However, people rarely know that she must be accepted to exchange her young age, missed all the wonderful memories of youth to have a wealth life today.
Know what you have, what you need
Hi Ly Nha Ky, you used to declare retired showbiz, so why did you decide to come back?
Used to be as an artist, so my happiness is come back showbiz. Few years ago, even if I received many scripts, I decided to retired showbiz for concerning another role.
When I heard about "Secret of Paradise" and read the scripts, I really excited about this. Due to dense of business activities that me so confused about this film.
Meeting with Director Park Hee Jun, he made me feel his fabulous professional. I really believed him and my decision.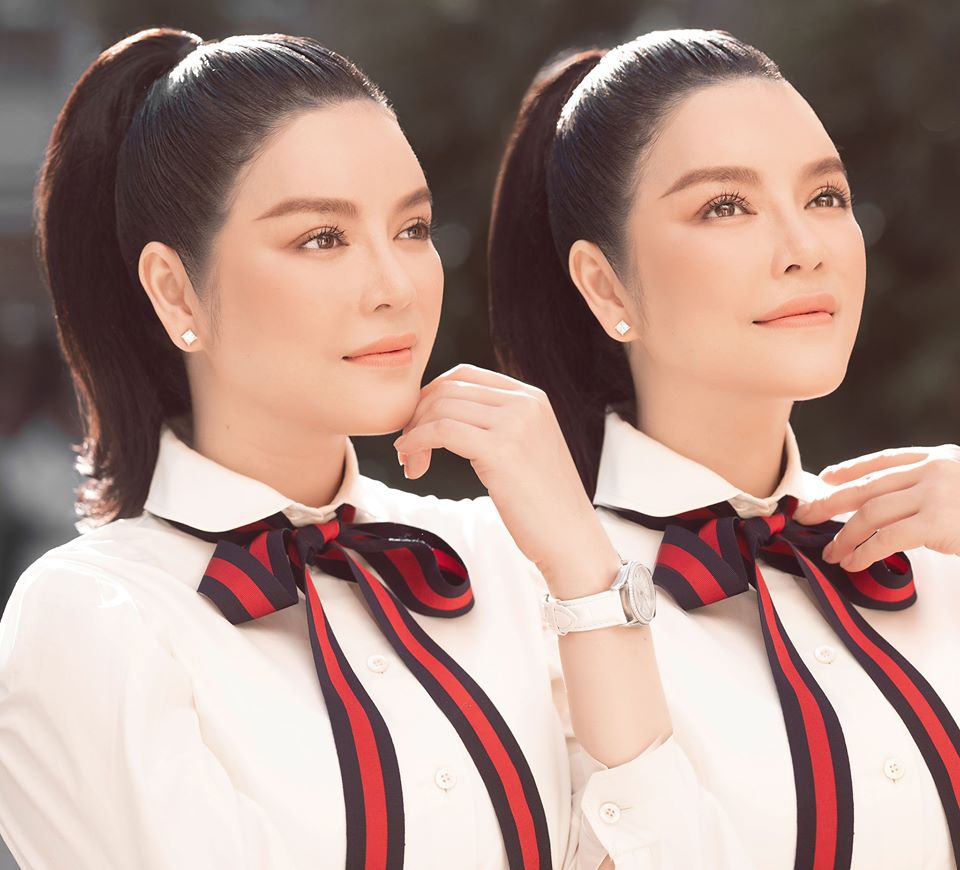 For 10 years I have left widescreen, what difficulties and pressures obstructed you come back?
It so hard for me to play a role as main actress in Secret of Paradise in 10 years ago due to the role of Thien Di has five personalities in a person.
People said that the actor sometimes borrowed emotions. Otherwise, I think not only actor borrowed emotions, but also in any arts sector still used it or created their emotions.
Especially actor, they must live in a life of character and they can exist or not depends on the role. It required them should have knowledge base or get more experience in life for acting.
After 10 years, Ly Nha Ky came back showbiz with a new appearance. I got more experienced and had knowledge to identify what was wrong and right. Moreover, I had enough ability in the films sector. And finally, I believe in his fabulous professional of director Park Hee Jun.
When you acting with main actor Han Jae Suk, how's your feeling?
I am a fan of Han Jae Suk and truthly that I don't have many idols especially man idol because I did not like handsome guys.
I like Han Jae Suk because of his manly and made ones feel safety.
I am a fan of Han Jae Suk when I was young. I feel very happy when I cooperated with him in this film.
Han Jae Suk is a talented and professional actor, he helps me have a good emotions in acting.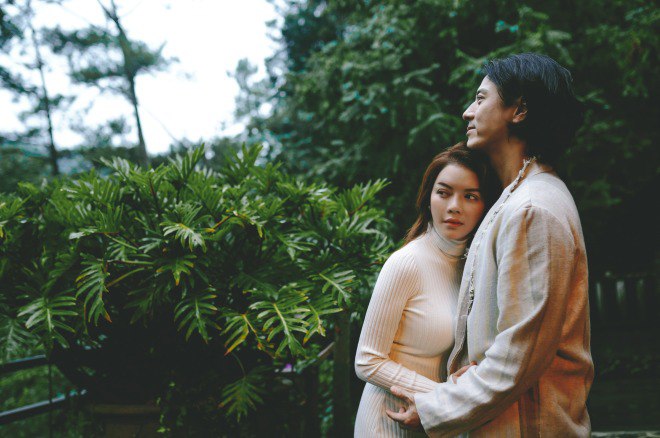 You have not acted in any films for a long time, so did you concern about bad comment or negative comment about your acting?
Actually, I don't think not only they give a negative comment for actors, but also they give it to all thing in their life. This is a reason why I do not care about it.
They can give a compliment comment or subjective opinions depend on they like or dislike.
If I were myself in 10 years ago, I really feel sorrowed, injured or stressed.
Now, I understand myself. If audiences supposed that I was a bad actor, I would identify what was wrong and right to control my emotion.
Each person has a different ability or talent so nobody can do all the roles well.
The life of "painstaking" farmer.
The wealthy life of "Queen" Ly Nha Ky made many people admired and she always surrounded by fans. However, she retired showbiz and became a farmer. Did she bore the showbiz?
My purpose is to create positive power in my life so that I decided to become a farmer. After 15 years of business career and joined in difference business fields, I would change my purpose to act in something new.
I spent my young age and powerful to doing business activities. I also had some problem in my love and it took a year for balance.
I began to live with natural, it helps me feel comfortable and relax. I can do everything I like as farming and harvesting. They unwittingly created a new line for farming invested.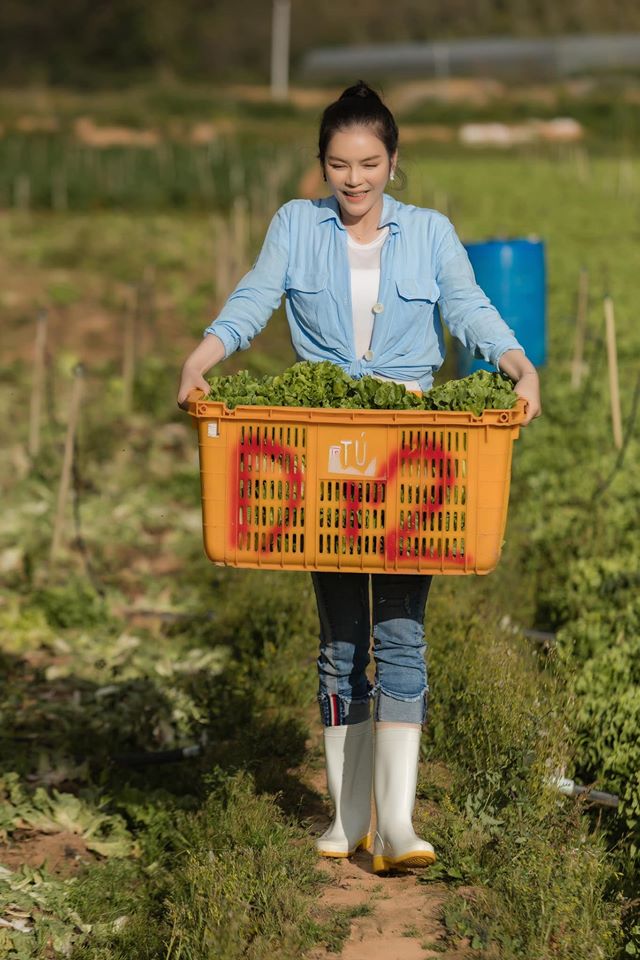 After being a "painstaking" farmer, how changed you have?
I worked for a long time without rested. If I take a rest, this would be stay in a direct schedule.
Actually, being a farmer was also in my plan so it is not hard for me.
If I have a change, it would be respected for natural and value of fresh products made by me.
"Within 15 years, I must try and effort and spent my young age to get the successful and assets" Ly Nha Ky shared.
However, your life always together with scandal and negative comments. Did you want to give up due to so tired?
This is one of my disadvantaged because people curious about the life of actor and they did not know about the truth.
After scandal occurred, it would be spread quickly but until I demonstrated, no one read it.
Some people did not concern about my stated, they just keep their nonsense persistent. Actually, any celebrities still get scandals.
Though, I spent a day to living and working with many roles. If my head just thinking about scandal, I will feel very tired with more negative energy.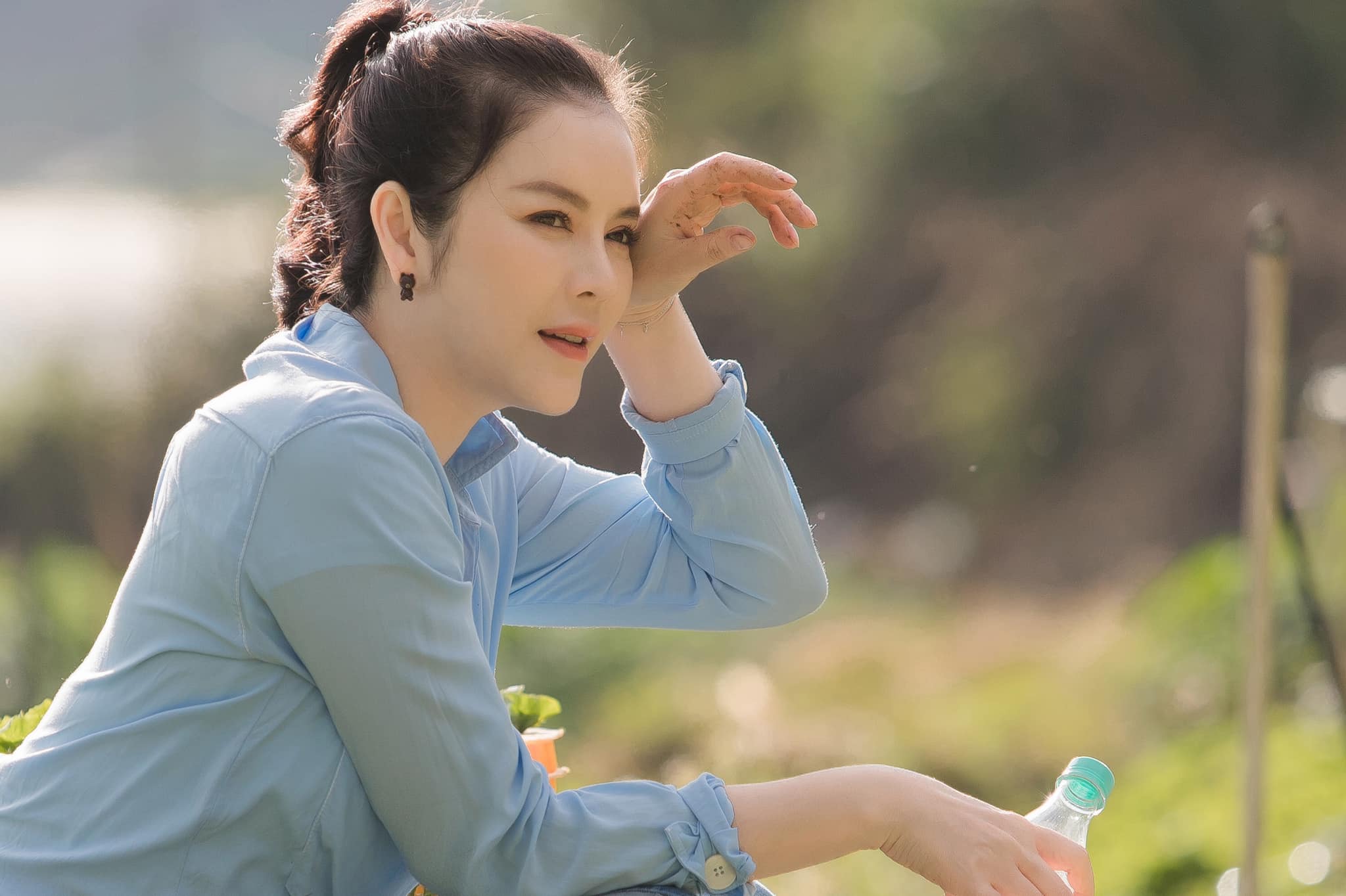 I would not choose a person who was wealthy like me.
Your love lasted 9 years with your ex-boyfriend that many people concerned. During this time, you also have a plan for wedding, so did you regret with your decision?
For me, my love lasted 9 years was my best memories. It brings to me the highest of emotion combined happiness and joyless.
I never regret when loved him as also as all my decision because I understood his feeling and thoughts.
Your love is broken. How did you face to the darkness and loneliness?
He brings to me a huge of emotions with roles as a friend, boyfriends and soulmate.
I think it was a great book. It has gone for a long time so I won't to repeat.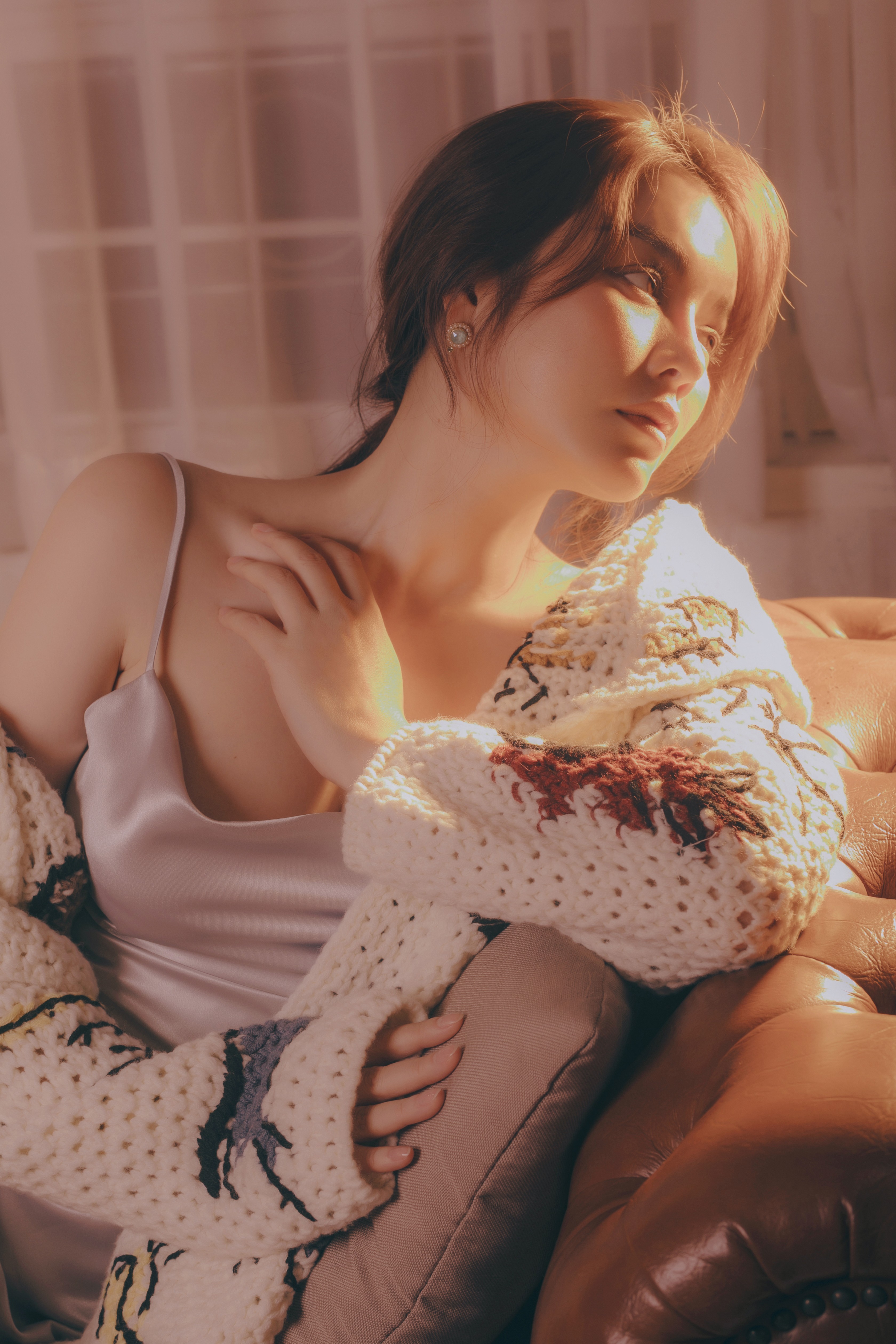 People said that" A bird afraid of curved branches, it was hurt once which a thousand times afraid". After broken heart, have you enough confident for a new love?
Stop thinking and looking back the past and did not hold an image of a person who abandoned you.
Keep moving after broken heart is a truth. This world has many interesting things that I have not discovered yet.
At 38 years old, you have all thing which many people admired as powerful, wealthy and repute. So, which is a type of man you like?
I have many things which people admired as powerful, wealthy and repute so I don't set any standard about a man.
When I consciously create my own value, the value of life and people around especially always consciously strive everyday and do not stop at a certain point.
For a woman who is always effort and progressive, has experienced in many sectors. Maybe I just choose someone makes me feel safety not look for one has to be rich like me.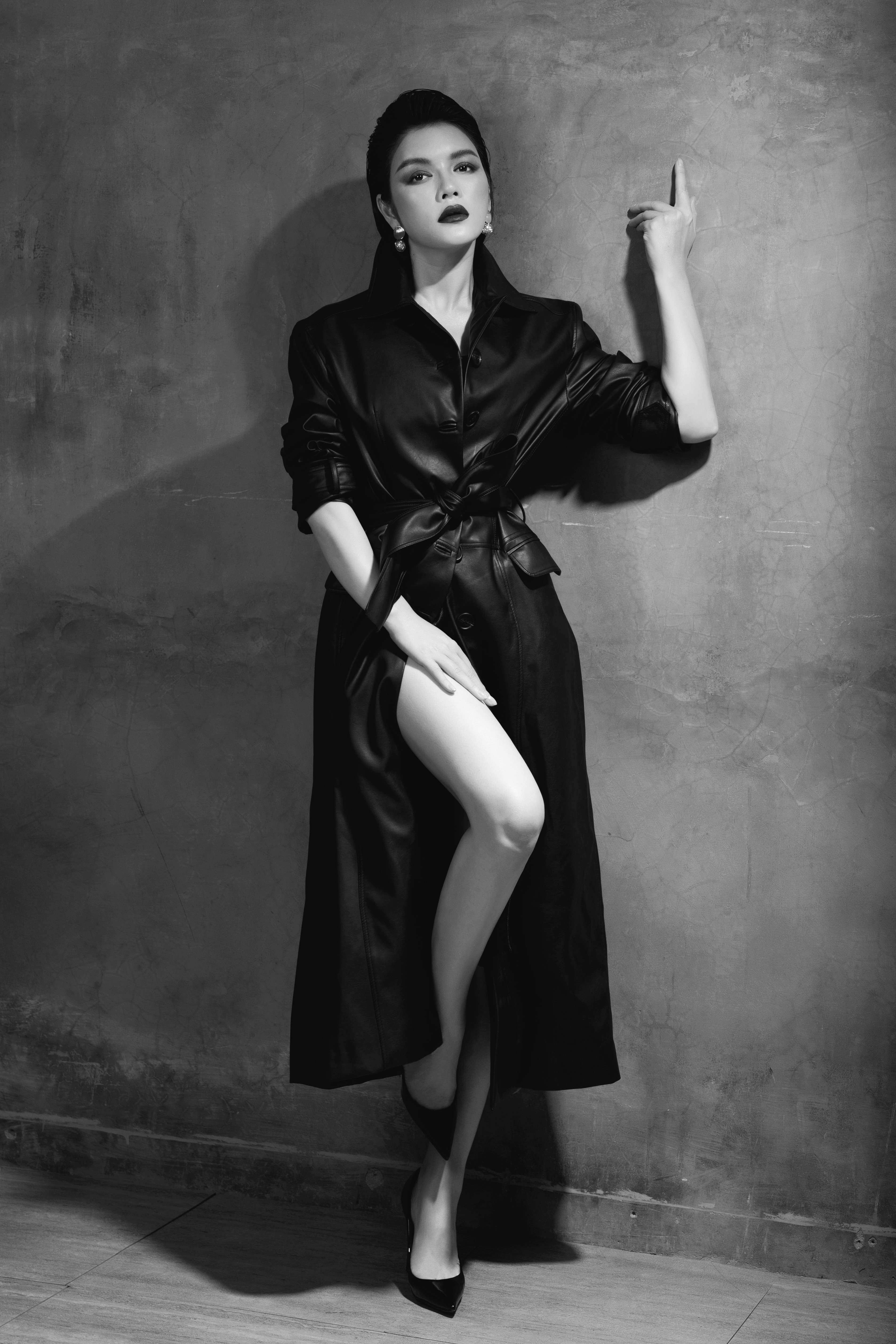 "For me, love is a compensation. They will love things I have not and I will love them from the thing I lack of".
Lý Nhã Kỳ
H.L
OTHER NEWS