News
Ly Nha Ky wears gold mourning hat and look like as "Snake Godness" shinning on the red carpet.
Monday, 07/12/2020
Referring to Ly Nha Ky, most people and artists immediately remember the word "rich". Beside of acting, she also has great success in business.
After many years develop individual business not relevant in artist, she came back Vietnamese showbiz and has more active in showbiz with many projects as well as appearing at many special events.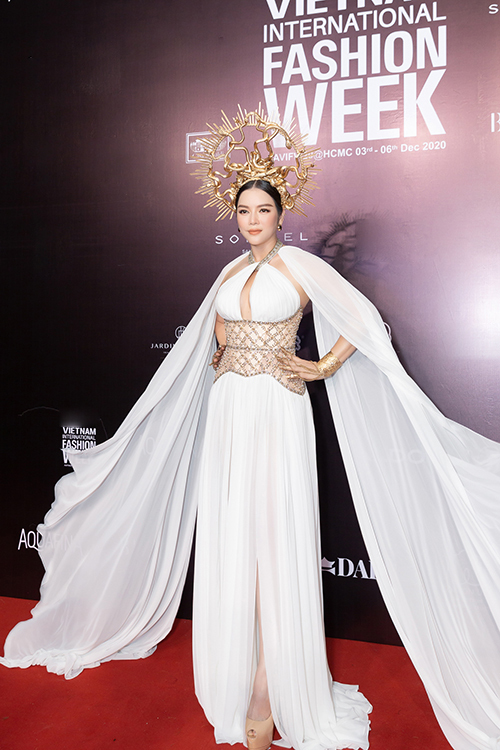 Ly Nha Ky appeared in one of famous Fashion show last night.
Ly Nha Ky wears gold mourning hat and look like as "Snake Godness" shinning on the red carpet.
At the last night of Vietnam International Fashion Week 2020, Ly Nha Ky and many celebrities appear with special outfit in Godness theme inspired by Do Long designer. Dressed in separately measured outfits with the main color of nude - white, Ly Nha Ky's dress was being extremely delicate by the neck and beaded waistband. Another highlight is the gold mourning hat with depicting the snakes in the hair of the goddess Medusa in Greek mythology, as well as the ton sur ton with accessories in her hand.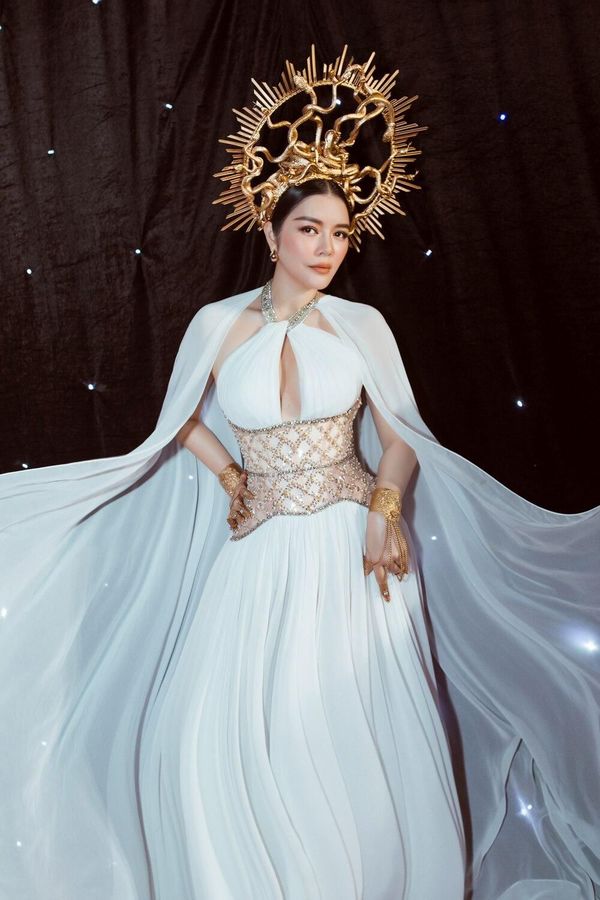 Ly Nha Ky look like as "Medusa Godness" in Greek mythology.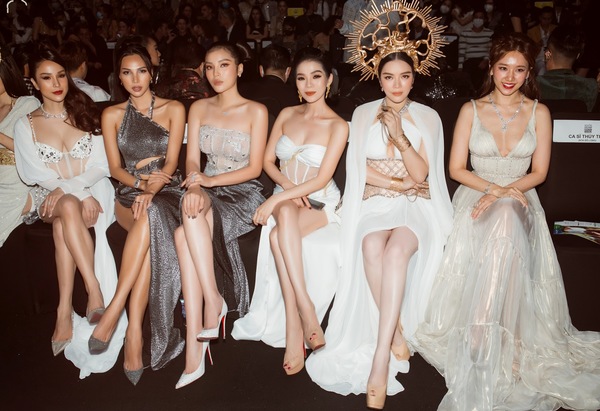 Her clothes take a spot light among the guests.
The fluttering material of the costume and the design cut just enough emphasized the elegance and seduction of the actress last night. After a long time came back to the red carpet of Vietnamese showbiz, Ly Nha Ky really did not obscure her title "The Red Carpet's Queen" which had been built during many previous Cannes Film Festivals.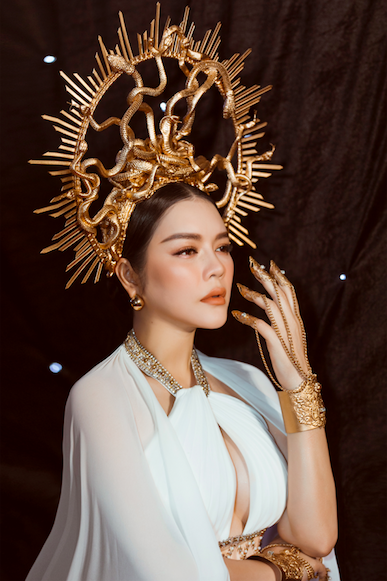 Unique accessories are the key highlight of this appearance.
Looking back Ly Nha Ky's series of graceful outfits on the red carpet at Cannes Film Festival.
In contrast with other "The Red Carpet's Queen", this title of Ly Nha Ky made a strong attention thanks to her spectacular appearances at the Cannes Film Festival red carpet for many years. She was absent at this event in 2019 and 2020, with the rest of the previous event, Ly Nha Ky was always considered as the guest of honor to appear at this year's hottest playground.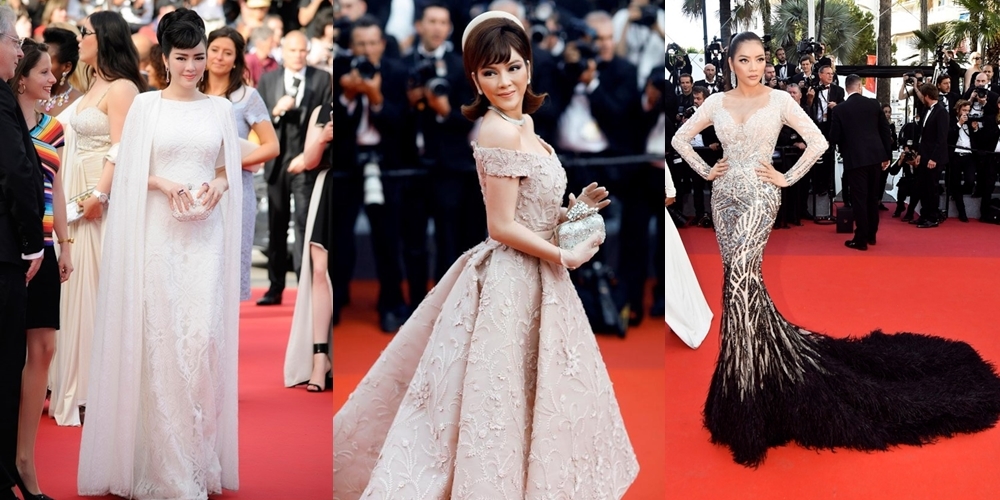 At the Cannes Film Festival, Ly Nha Ky always make a strong attention in many style of classic costumes.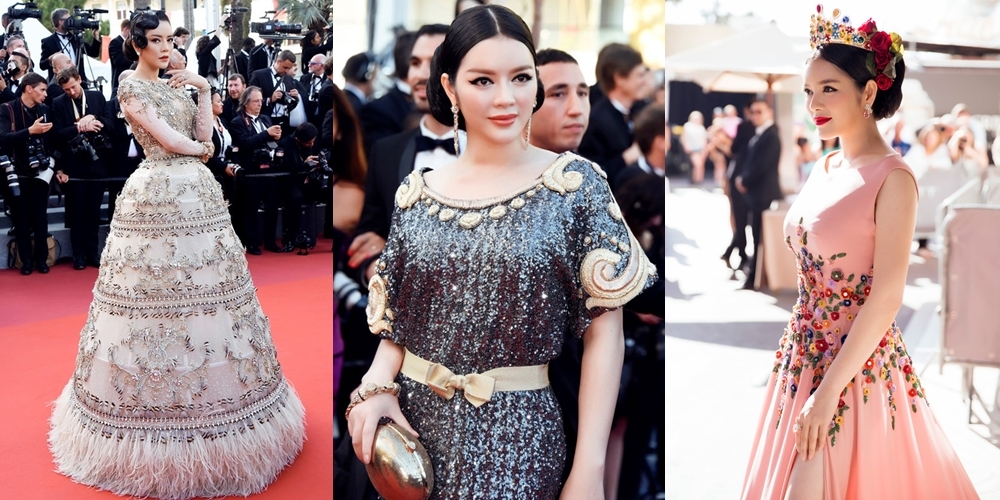 She was look like as a Queen through each her outfit.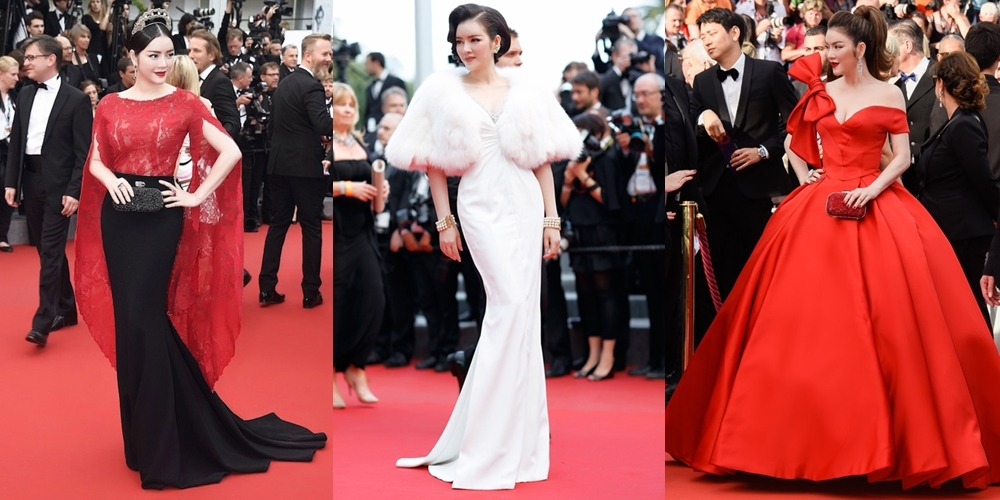 She was take a spotlight many times in the red carpet in simple outfit.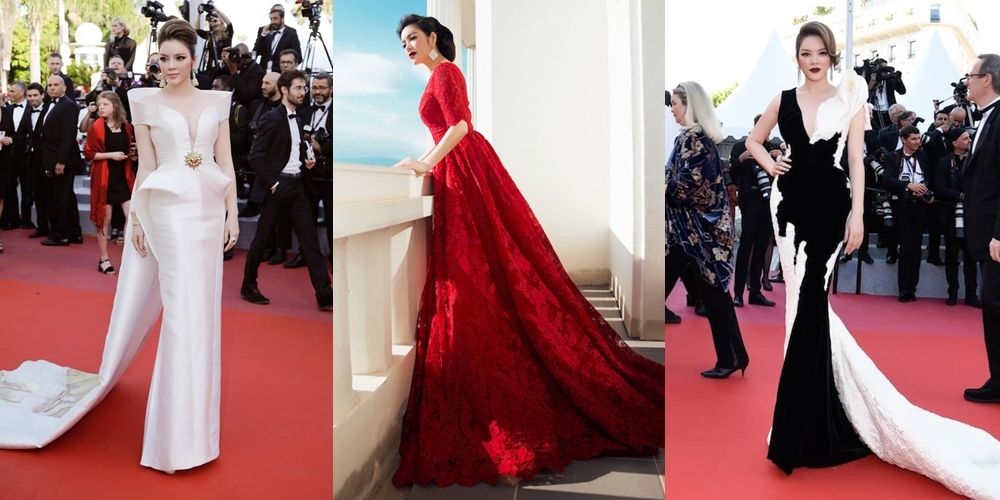 Ly Nha Ky continuously transformed with many different types of prom dresses.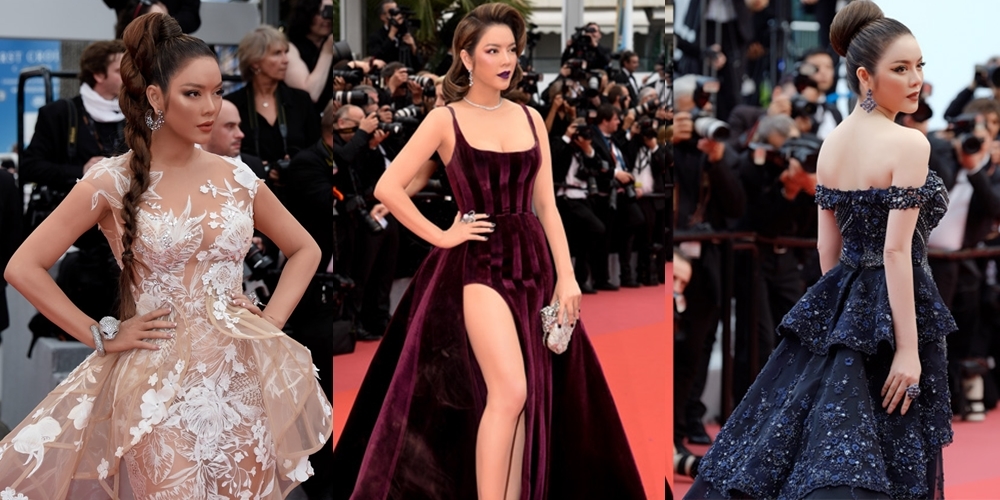 The designs to show off the shape could not make her difficult to wear.
Ly Nha Ky came back the Vietnamese showbiz and spent time with her passion for art that made the audience very excited because she still concerned about the expectations of her fans. Wish you will be more brilliant and getting more attention-grabbing comeback.
OTHER NEWS